The days are getting hotter, and we can finally cool off in the pool again, yay! But while jumping in is easy, getting out again can sometimes be tricky for the little ones. So what could be better than QUADRO's PLUG-IN SYSTEM, which can be used to build a suitable structure?
That's what one of our customers thought, and with our help, she created these stairs using QUADRO's own 3D design software. Not only do they look great, but they're also extremely practical – after an exciting day in the cool water, the kids and their furry friends can get out of the pool safely. And since the structure is so light, it's also super easy to take the stairs out of the pool again, for example to clean them.*
Do you have any ideas for ways to use QUADRO in the water? Or maybe you've even built something yourself? We'd love to hear about it – keep the pictures and tips coming!
*The stairs themselves need to be secured in the water using weights. Because of the density of the tubes, which is similar to that of water, the structure would simply float otherwise.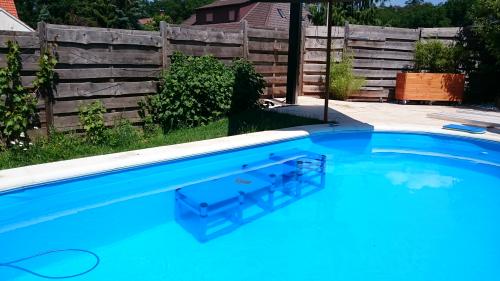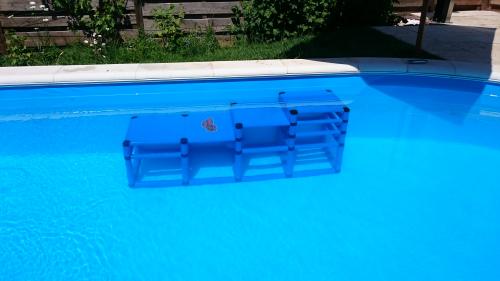 With QUADRO you can have a lot of fun in the water. How, you can see in our article Water Slide Deluxe.